Mohin TEST! Kick off the new season with 10 Mitre training footballs - 3 bags up for grabs!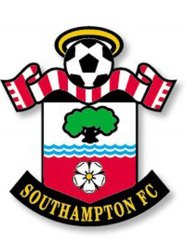 Do you want your grassroots club to be more like the pros?

We've teamed up with Genesis Sports and FilmMyMatch for a superb and unique double prize - worth over £1,000 - that could take your squad to the next level. Our lucky winners will have their match professionally filmed, whilst looking the part in a brand new PUMA kit!

That's right - the winning team will get one of their matches filmed just like top flight stars courtesy of a professional package from FilmMyMatch.

Using HD cameras and 30ft elevated mast technology, FilmMyMatch capture 'Match of the Day'-style footage at any venue. They will film a match of your choice (subject to availability) and edit the footage to include match information, team line-ups and live score.

Here's an example of what the edited footage would look like:



Footage will provided via a secure online video sharing platform, which can then be viewed and shared with family and friends on your PC, laptop or mobile device. Or it can be downloaded and burned to multiple DVDs, saved to memory stick or uploaded to YouTube, as you see fit.

PLUS you'll win a PUMA kit for your team too…

Our official kit partners Genesis Sports will ensure your team really look the part on film, with a brand new PUMA kit of your choice for your squad!

That's a shirt, shorts and socks for 15 outfield players and one goalkeeper, complete with shirt numbers, club badge and Genesis Sports as your shirt sponsor. See T&Cs for full details.

This prize would be a fantastic boost for any grassroots team, so spread the word to your team mates, coaches, parents and supporters and get your team in the hat as many times as possible!
How do I enter?
To get your name in the hat, simply answer the following question and enter a few details below.
Has your squad a set of PUMA Mestre training kits for the new season?
Last month we teamed up with Genesis Sports to give one lucky squad a set of 16 PUMA Mestre training kits worth over £800, as worn by a number of leading PUMA pro clubs, including Arsenal, Newcastle United, Leicester City and Watford.

Congratulations to our lucky winner: John Mellowship, coach of Chasetown Youth Colts Under-16s in Staffordshire. You've won this fantastic prize, which includes 16 sets of PUMA Mestre training t-shirts, PUMA Mestre 1/4 zip training tops, PUMA Velize shorts and PUMA socks.

Genesis Sports are the home for PUMA football kit, supplying over 20 pro football clubs in the UK. From 2015, Genesis Sports have become PUMA's main partner for supplying PUMA football kit and training wear to amateur and grassroots football teams. Why not create your ideal kit with PUMA at genesissports.co.uk today?

If your team weren't in luck this time around, don't worry - there's a new chance to win every month with Club Website!